One of the best restaurants in Old Towne Orange is easily Citrus City Grille. This town is incredibly charming with its eclectic shops and its restaurant scene is rapidly growing.
Old Towne Orange is often an overlooked location when you think of fine dining, but Citrus City Grille is one of the best spots if you're looking for the perfect date night.
Enjoy a look at our favorite dishes from Citrus City Grille's menu and their most popular items.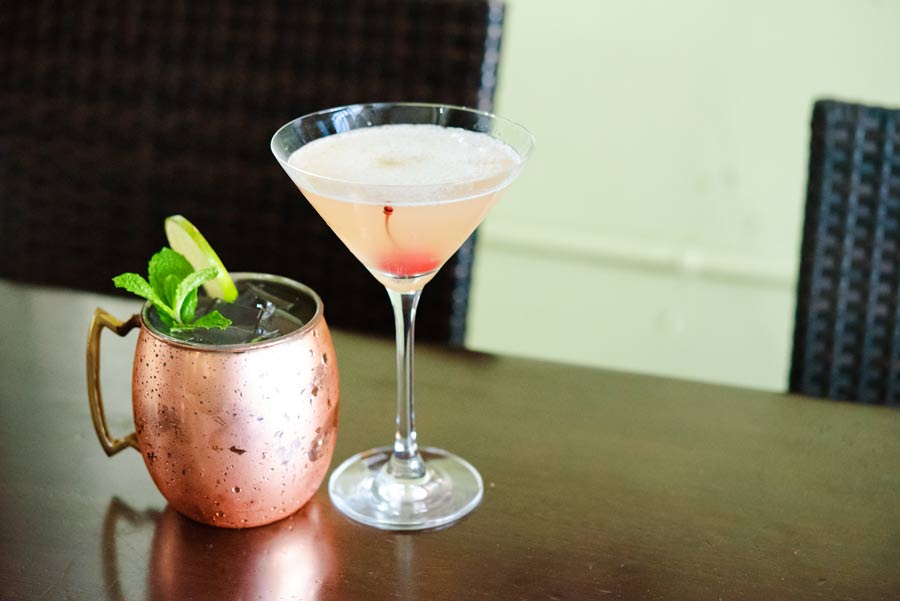 Citrus City Grille Happy Hour Cocktails
First, for cocktails, we have their traditional Moscow Mule and "The Favorite" which is made with vodka, watermelon schnapps, pineapple juice, and sweet & sour. If you arrive before 6pm, you can get them on happy hour which is every day of the week from 3pm-6pm!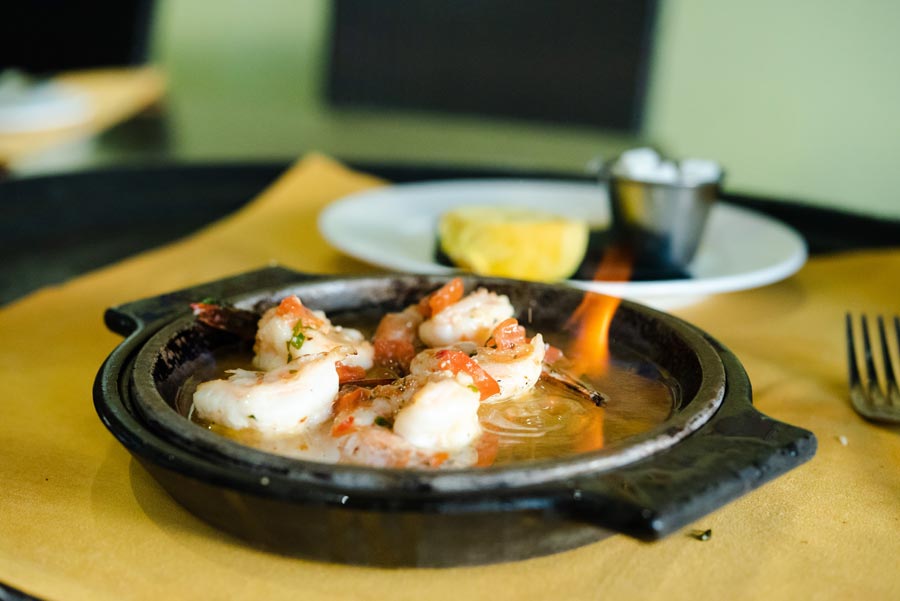 Shrimp Scampi Flambe
If you're looking for an impressive appetizer, you can never go wrong with their Shrimp Scampi Flambe. I am a sucker for anything prepared tableside, especially when it's set on fire!
This appetizer arrives with large jump shrimps on a cast iron skillet that is set on fire with brandy, then topped with lemon juice, butter, tomato, garlic, and feta cheese.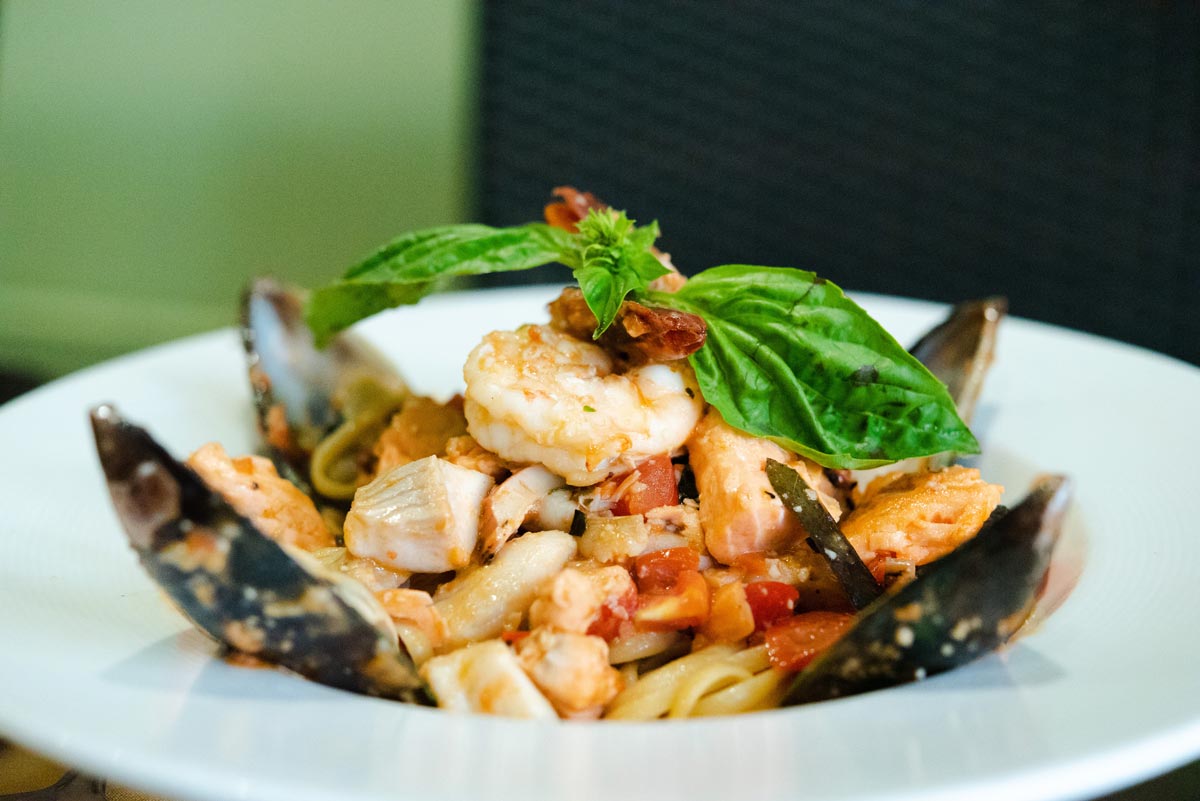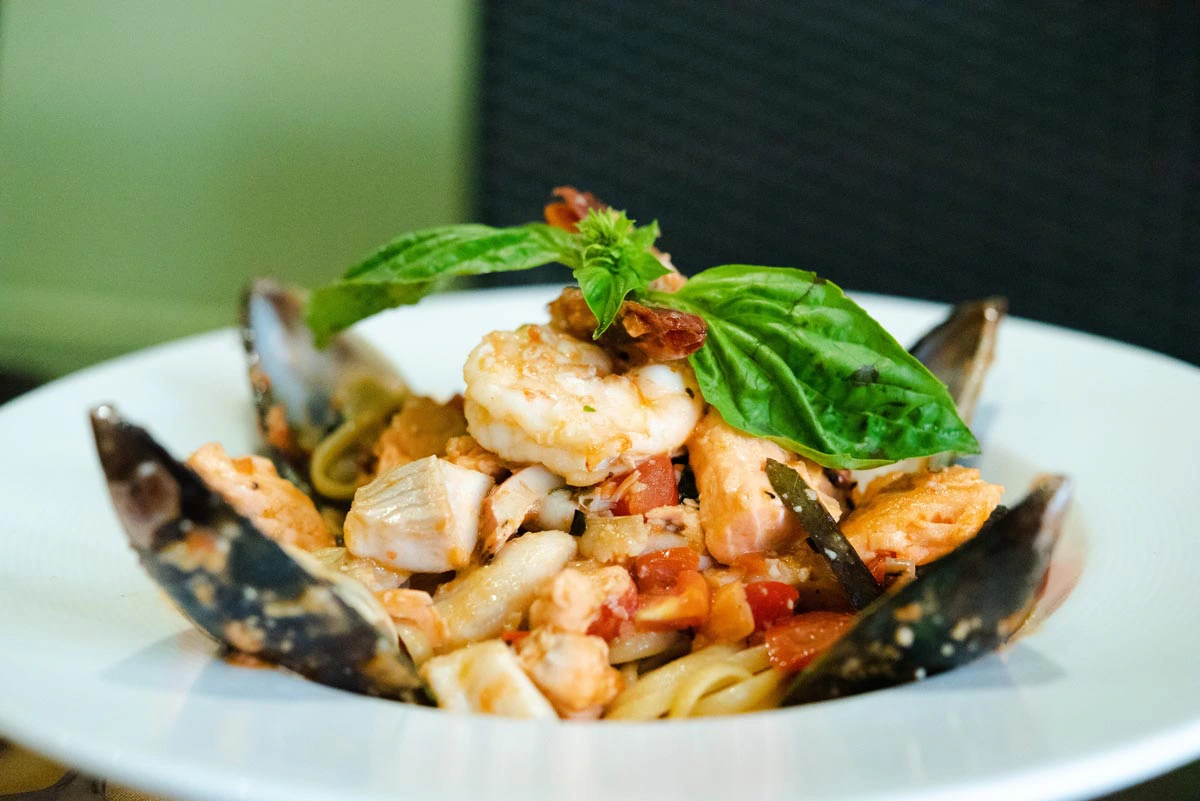 Seafood Linguini
For entree, you should absolutely select an item from their pasta menu. A guest favorite, for obvious reasons, is their fresh Seafood Linguini. It arrives piled high with mussels, calamari, fresh fish, and jumbo shrimp in a tomato garlic sauce.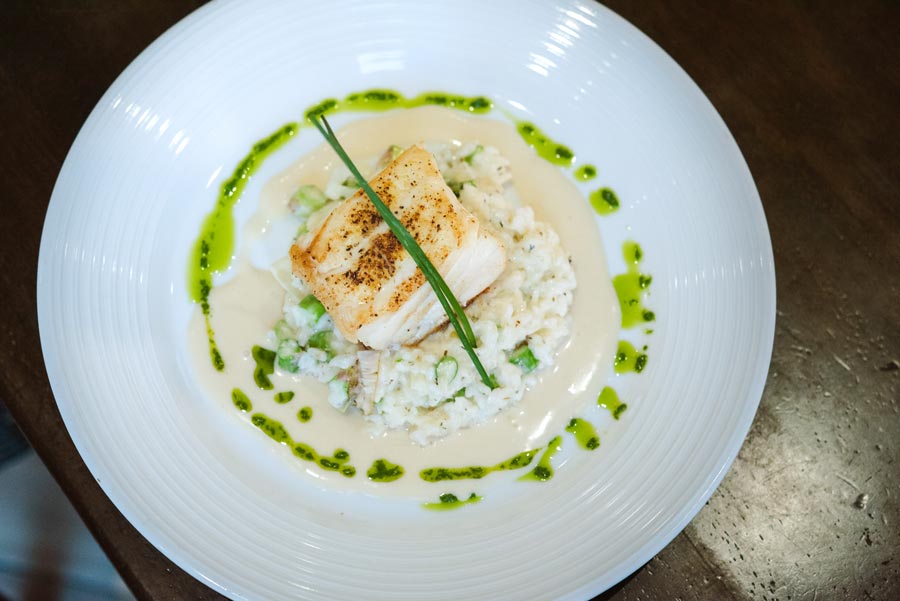 Chilean Seabass
I also highly recommend the Wild Caught Chilean Seabass with asparagus risotto and lemongrass beurre blanc sauce. The seabass alone makes Citrus City Grille one of the best restaurants in Old Towne Orange. It is always perfectly light and flaky, slightly firm, and never dry or overcooked.
This is also one of the few restaurants that cook their risotto correctly so it is just slightly al dente.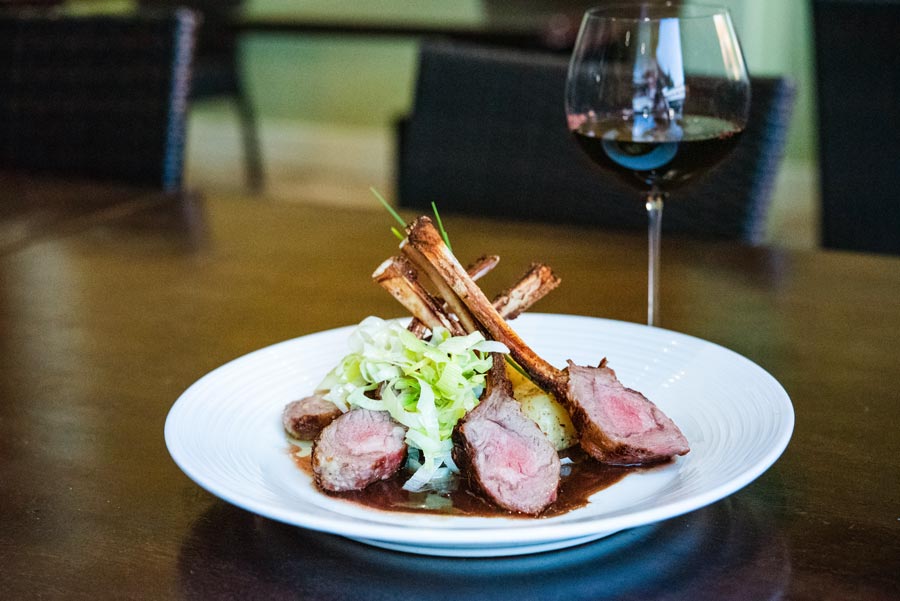 Lamb Chops with Red Wine Reduction
My favorite dish on the menu, and what personally makes me rank Citrus City Grille as one of the best restaurants in Old Towne Orange, are their lamb chops. I'll admit, lamb is my weakness and I can't find it on too many menus.
The lamb chops at Citrus City Grille are always cooked to perfection. I like to dig right in caveman style and slather each lamb chop in their red wine reduction before taking a giant bite. This is a dish I refuse to share with anyone.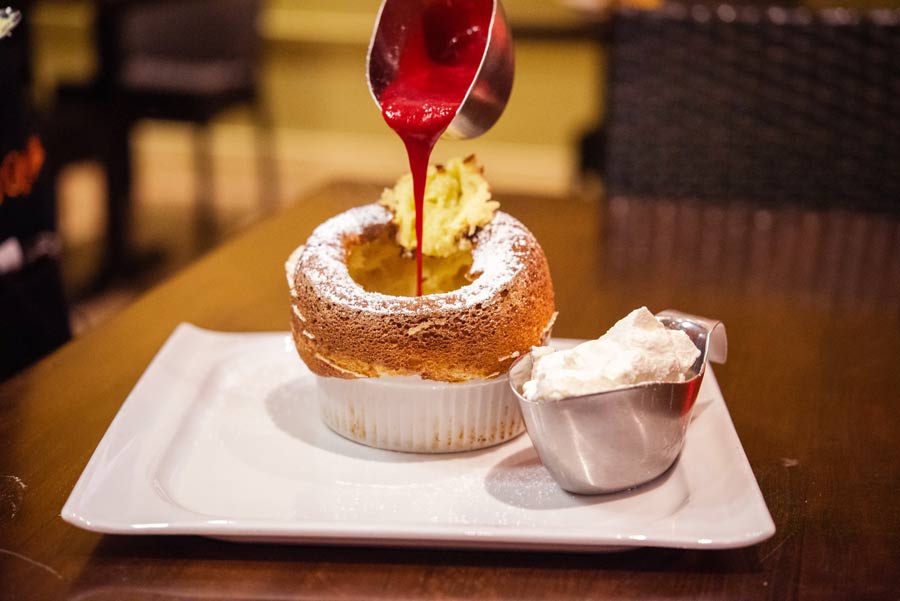 Homemade Soufflés
For dessert, you absolutely must get one of their Soufflés. These are the real deal and made to order so they need to be ordered 30 minutes in advance. There are very few places in Orange County that serve a legitimate Soufflé. At Citrus City Grille they offer both dark chocolate and Gran Marnier Soufflés.
This is also the only place I can think of that serves a Soufflé that has not collapsed by the time it gets to the table. For anyone who knows about Soufflés or has tried to make one, this is not an easy feat to accomplish.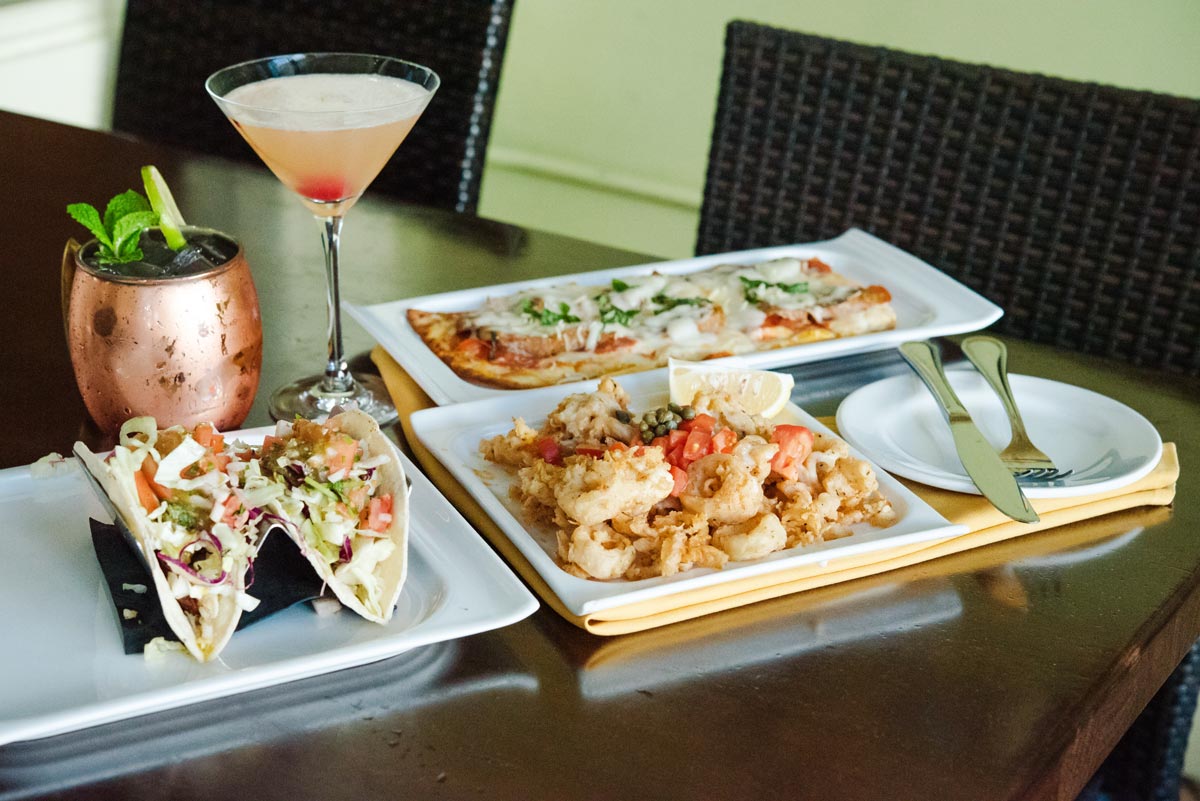 Citrus City Grille Happy Hour
Citrus City Grille is the perfect restaurant for an amazing dinner with family and friends. Not only are they one of the best restaurants in Old Towne Orange, but they also have one of The Best Happy Hours in Orange County. Happy hour is every day of the week from 3pm – 6pm and the menu is massive!
Discover More Delicious Restaurants in Orange County