Finding the best Orange County happy hours is no easy task. A restaurant needs to do more than just take $2 off wine. In order to make this list, there needs to be both an awesome selection of happy hour bites and libations. I've always been one of those people who eats dinner at 5pm so I'm constantly on the lookout for amazing happy hours in Orange County. So far here is my updated list on the best Orange County happy hours in 2021. We'll continue to keep this list updated throughout the year!
*This list was recently updated on May 30th, 2022.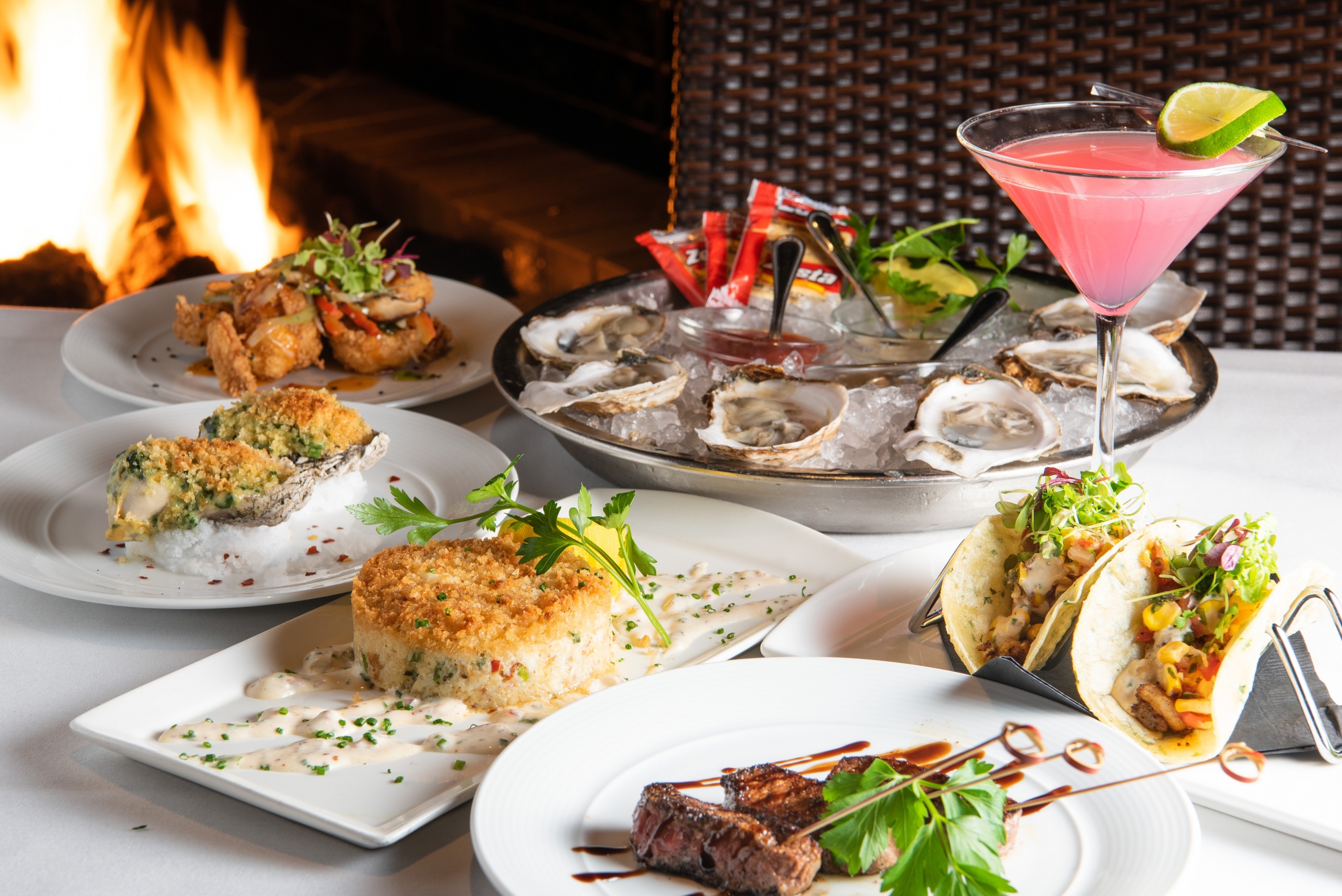 What makes these Orange County Happy Hours "The Best"?
They're long because nothing is worse than rushing to a happy hour because you know it ends early and then ordering 5 things at once so you can get in your order at 5:59. Many of our top happy hours even last all night!
Offers Happy Hour Monday-Friday and bonus points if it is offered 7 days week! Who doesn't love finding a weekend happy hour?
Plenty of food options, especially generous portions. Can you say early dinner!
Discounts on Cocktails or Wine. We even have some happy hours which offer amazing craft cocktails.
Monday through Friday 3pm – 6pm
Descanso in Costa Mesa is best known for their La Plancha grills which have their chefs cooking the most amazing mexican cuisine right in front of their guests. Monday through Friday they also offer delicious happy hour selections such as their popular Taco Skillet which is only $7 and comes with your choice of chicken, steak, or al pastor grilled to perfection with onions, poblano peppers, fingerling potatoes, chile aoli, cilantro, spring onions, serrano chiles, and chili con limon. Each skillet is served with 3 fresh made tortillas.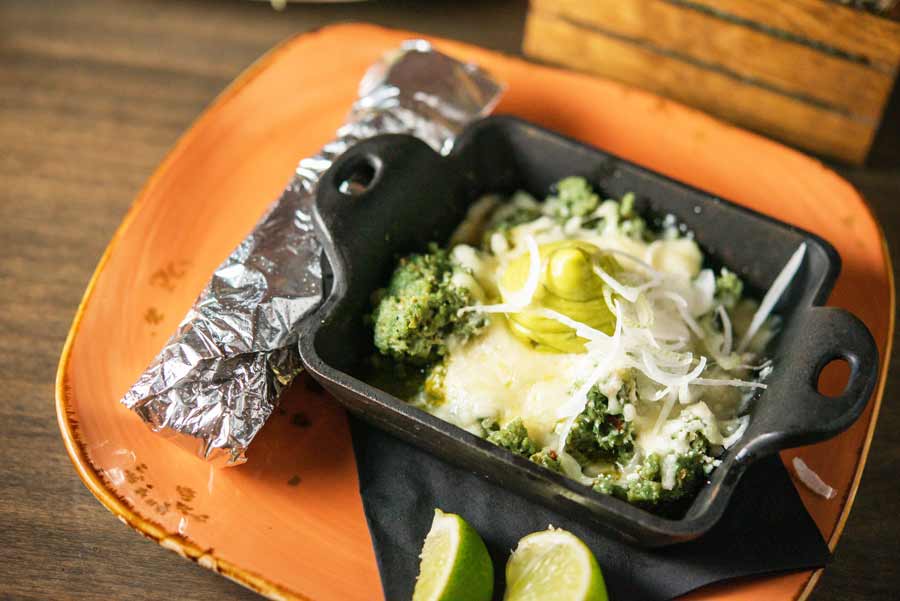 Another personal favorite of mine is their $7 happy hour Choriqueso Verde which is a green chorizo, poblano suiza, tres quesos, avocado salsa, spring onions, and serrano chiles served with fresh tortillas. This is one of my favorite appetizers from Descanso which is unlike anything you will find at any Mexican restaurant, it is trully one of a kind.
View their entire happy hour menu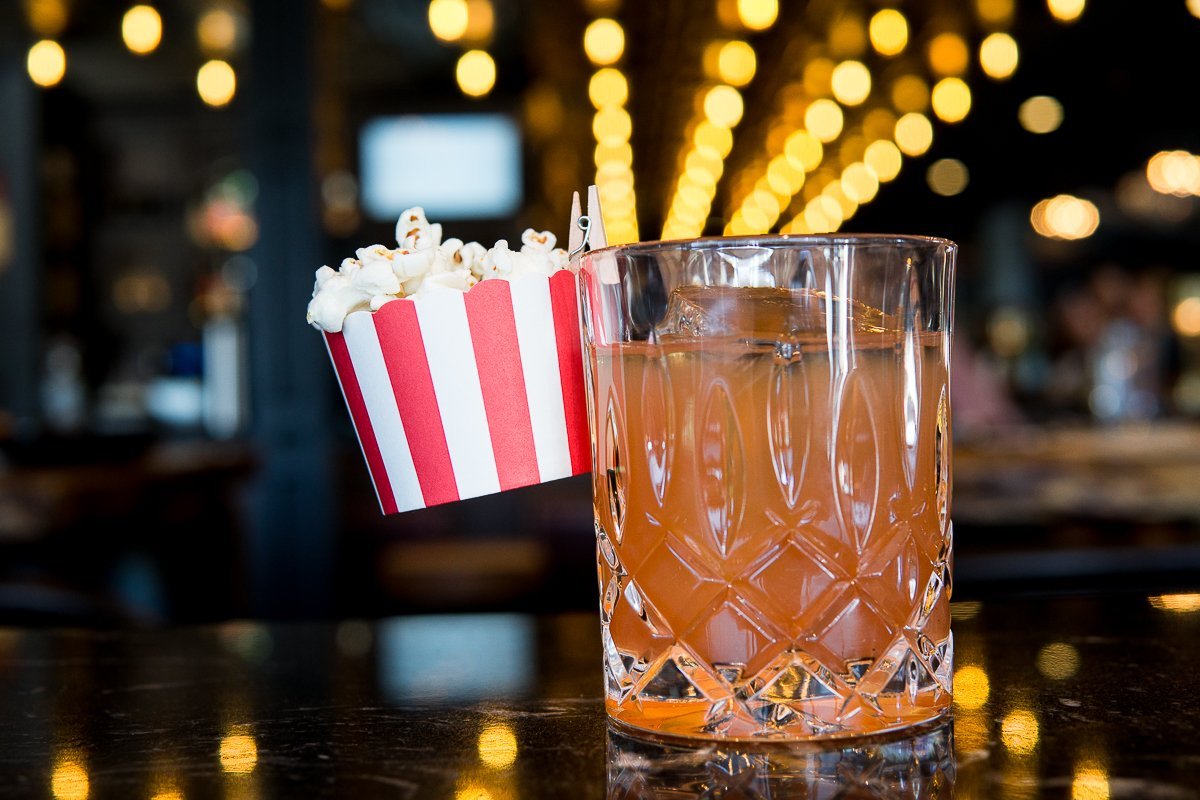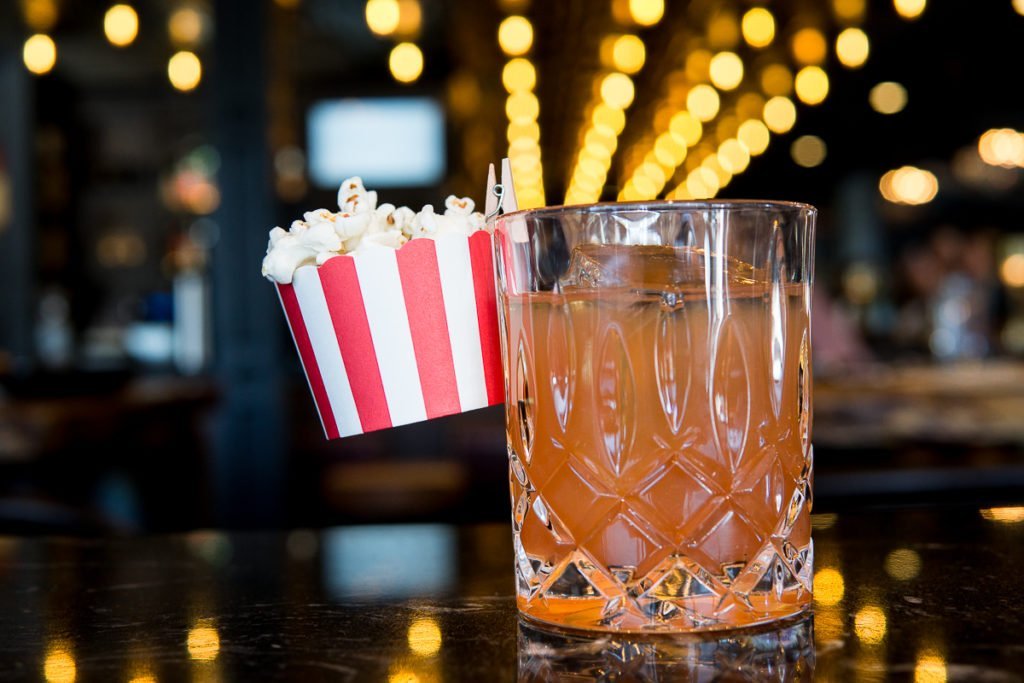 Monday through Friday 4pm- 6:30pm
The Country Club is new on our list this year and offers a great selection of Happy Hour offerings including a hanger steak taco that's only $5. They also offer items like crispy Brussell sprouts, truffle mac and cheese, and even a charcuterie board. They are one of the few places that have been able to deliver an awesome happy hour even during the pandemic with extra outdoor seating. In addition, all cocktails are only $8, wines are $7, and they have a huge selection of beers ranging from $7-$9.
View their full happy hour menu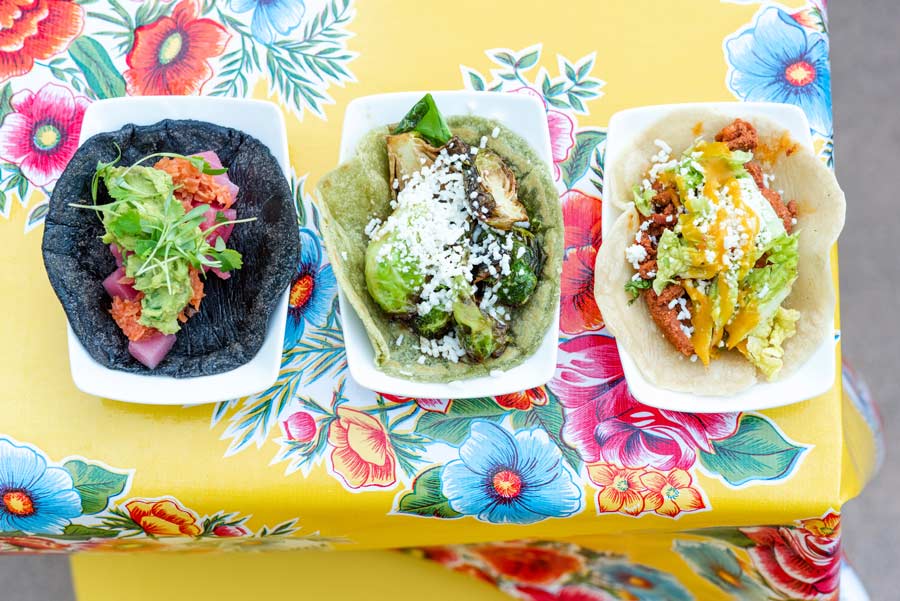 Monday – Friday 2pm – 5pm
If you can get there early enough, Pour Vida, with locations in Anaheim and Newport Beach, is worth visiting. If you're searching for Orange County happy hours that offer an amazing value, this is one of the best you'll find. They have a large selection of tacos for only $3 like their popular pineapple skirt steak taco. They also have $5 beers, wine, and house margarita.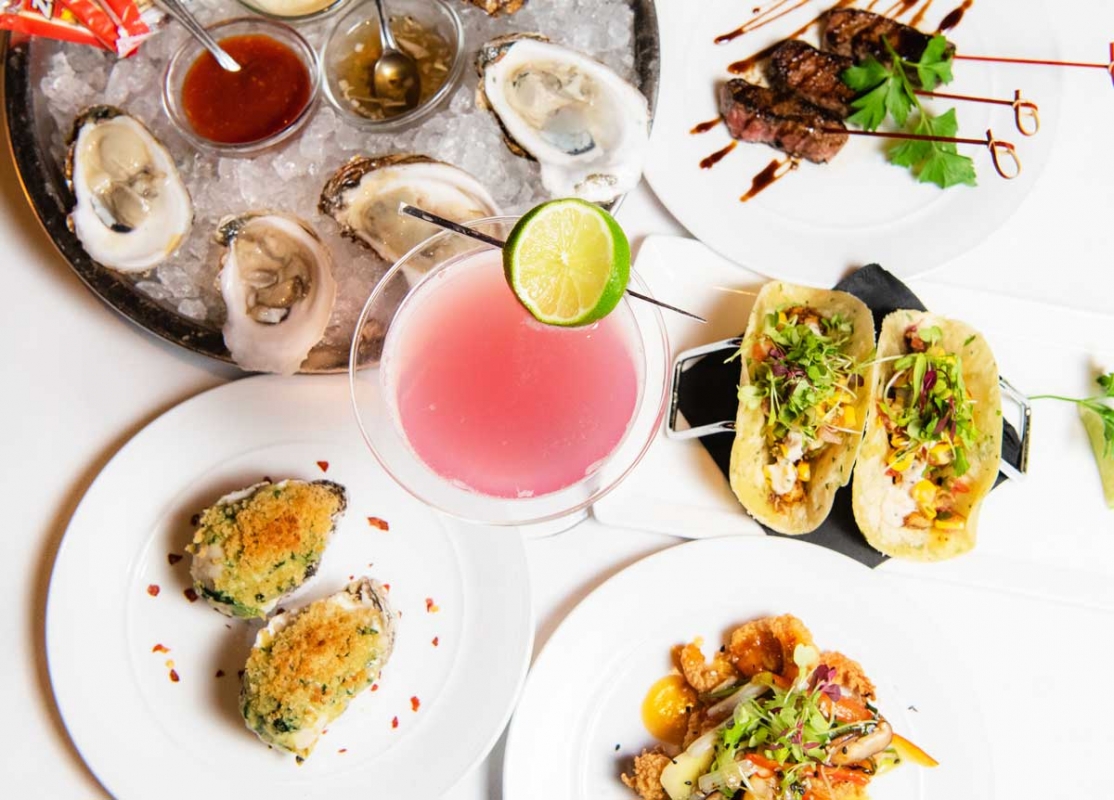 Tuesday – Saturday 4pm – 7pm Sundays & Mondays 4pm-10pm
Eddie V's in Newport Beach offers a fabulous happy hour 7 days a week. On Sundays and Mondays, it even lasts until 10pm with the rest of the week going until 7pm. They offer a wide selection of Happy Hour bites and even discounts on their regular starters menu. My absolute favorite is their $9 grilled fish tacos. These tacos are amazing and topped with a flavorful corn relish that always keeps me coming back for more. Other guest favorites include their lamb lollipops and salt & pepper shrimp. They offer 5 happy hour cocktails and a selection of wines for only $8. If you would like to check more photos you can visit our coverage below.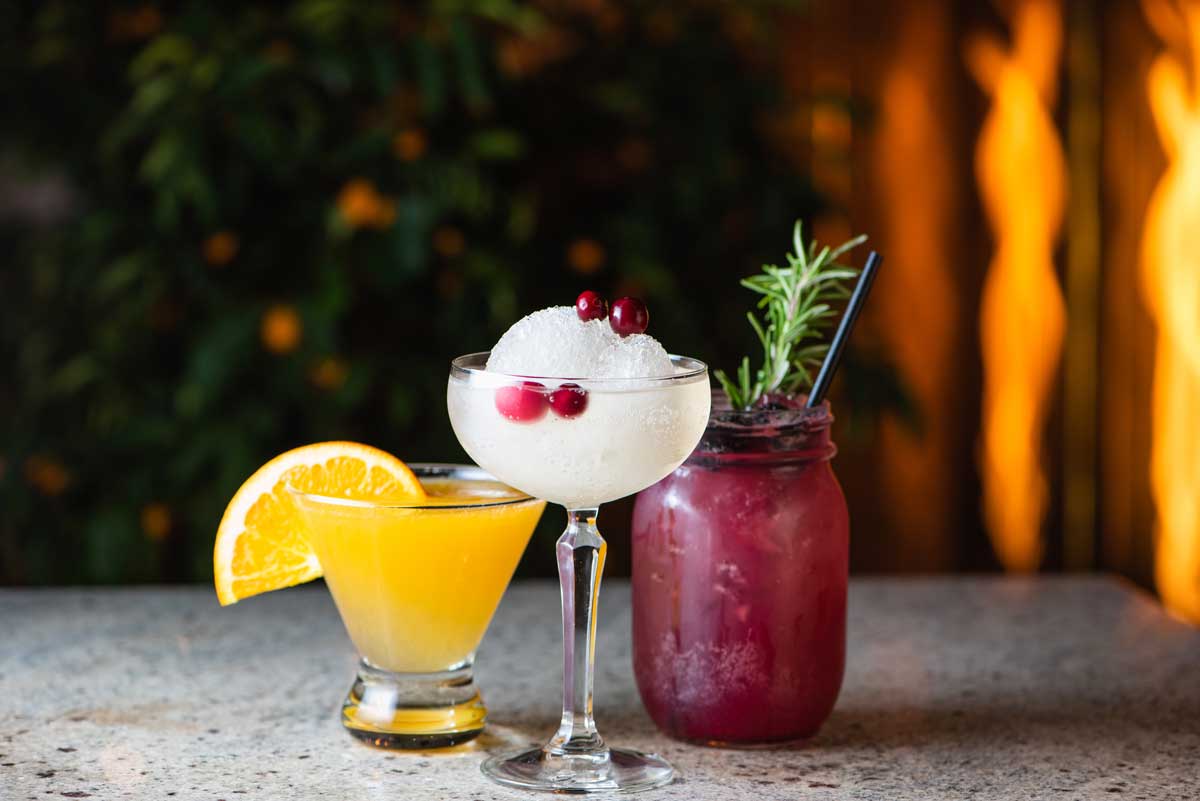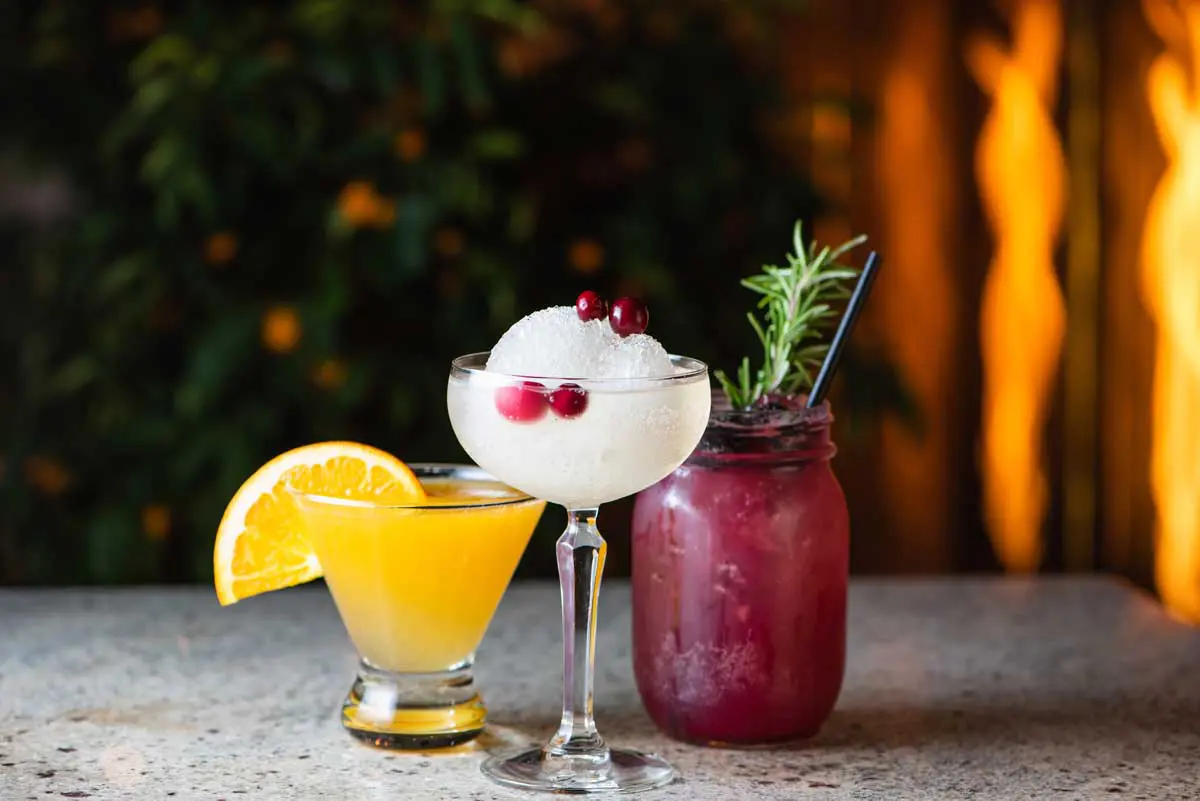 Monday – Saturday 3pm – 6:30pm with a Bonus Happy Hour 3pm – 4pm
One of my favorite highlights of Andrei's happy hour is that their menu includes beautiful specialty crafted cocktails for only $7 & $8. Their menu also features generous Mediterranean inspired cuisine like beef & chicken kabobs. There Portobello Mushroom fries are also one of my all-time favorites! Andrei's even has a bonus happy hour. If you arrive between 3pm – 4pm you"ll also receive 50% off their happy hour prices, which is insane!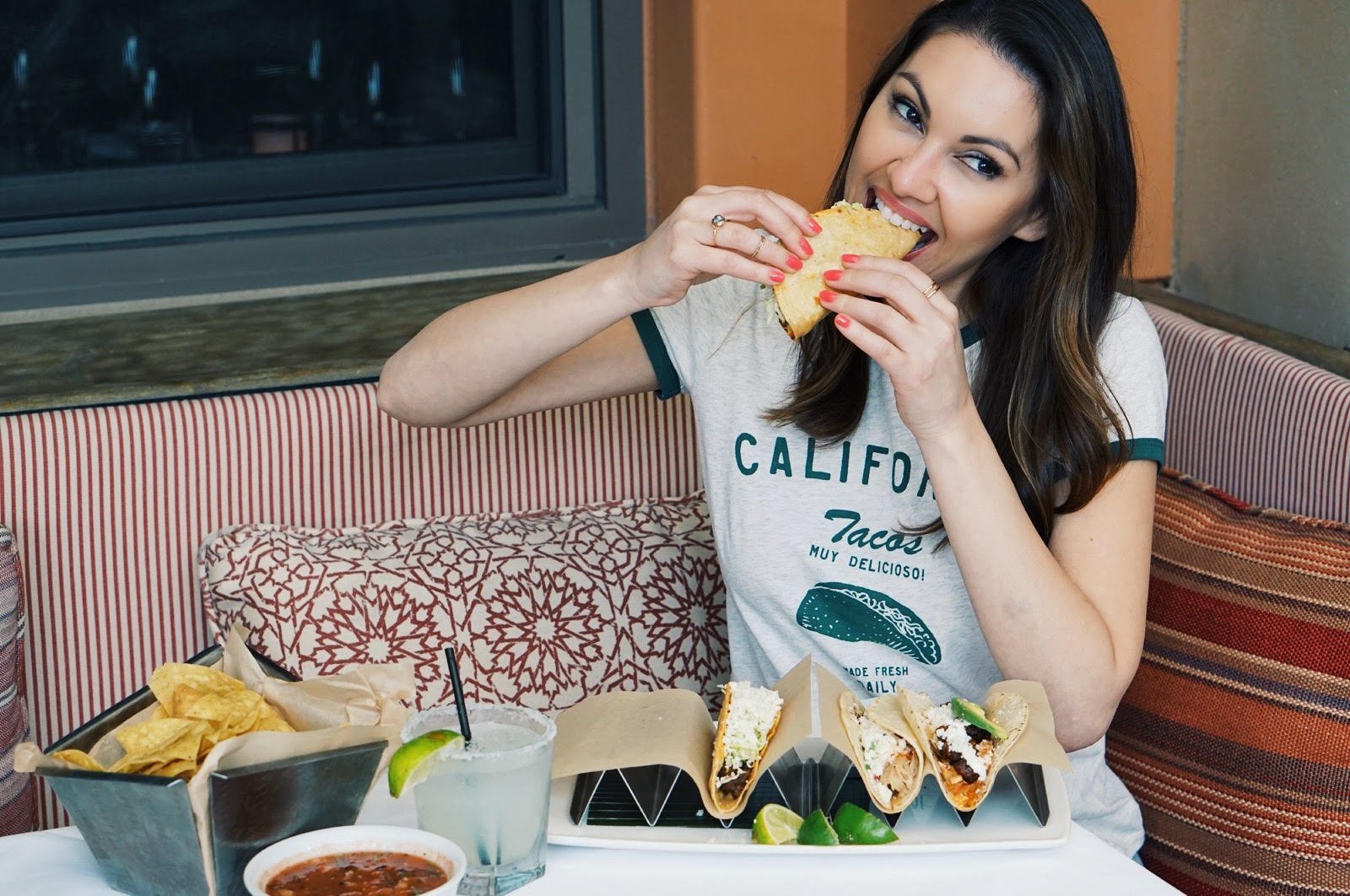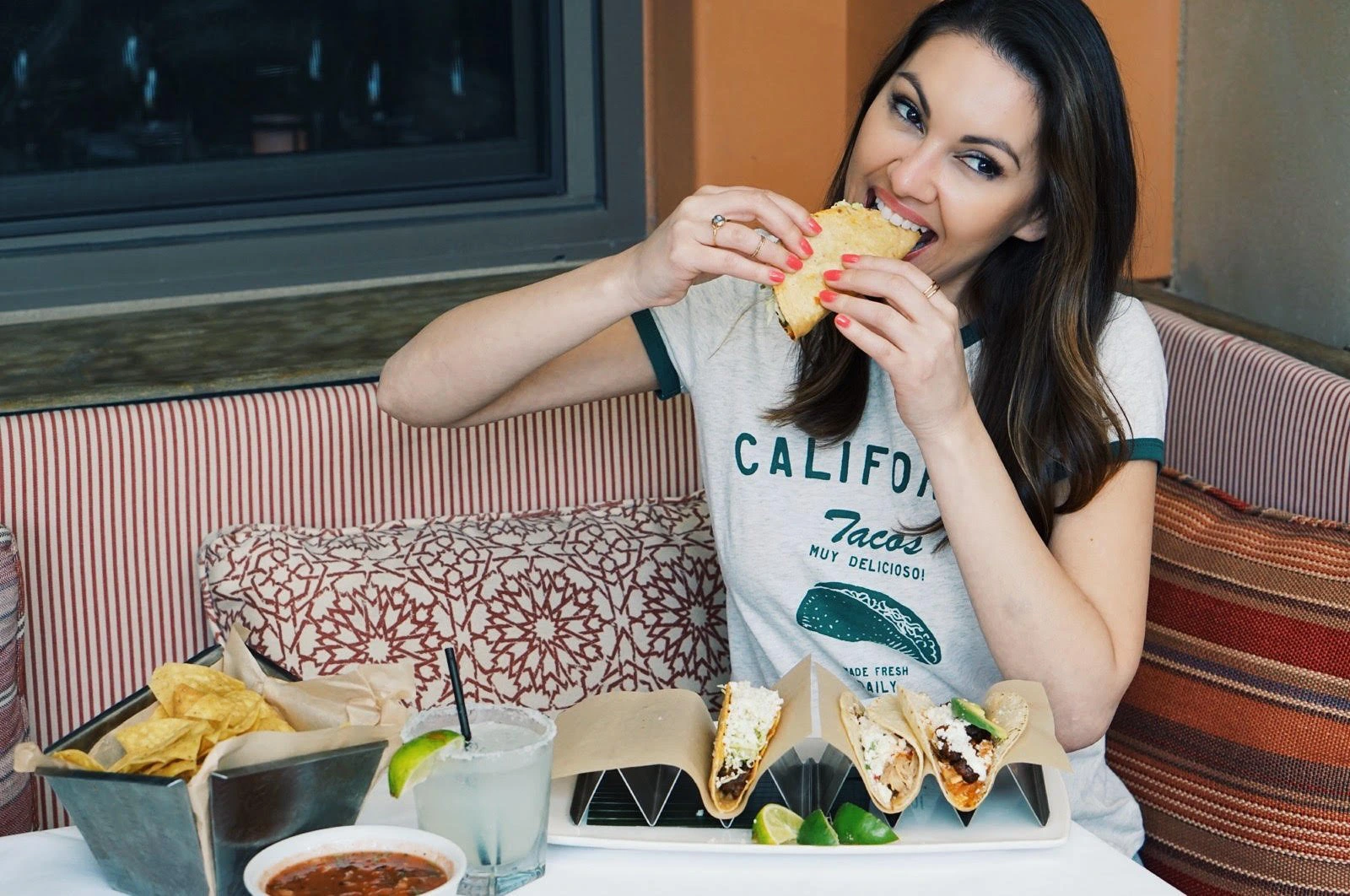 7 days a week 3pm – 7pm
Red O has made my list for several years now. They offer a great menu of selection with surprisingly large portions if you opt for items like their Nachos. They also have $4 street tacos and I'm obsessed with the Short Rib Crispy Taco Dorado. Other favorites include their $8 Empanadas and Duck Taquitos. They also have a great list of $8 cocktails, wine, Prosecco, and $6 beers. Red O's happy hour is also every day of the week! You can view their most current online menu with pricing here as well as our pictures and coverage below.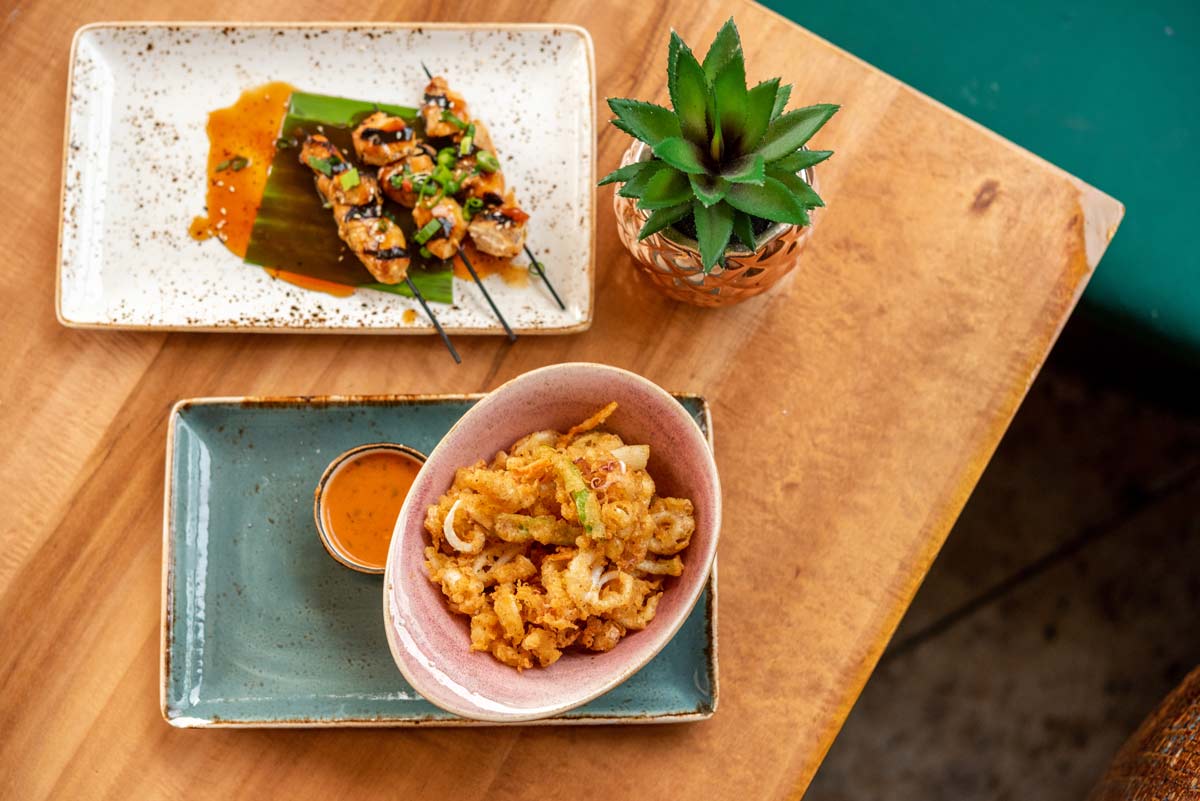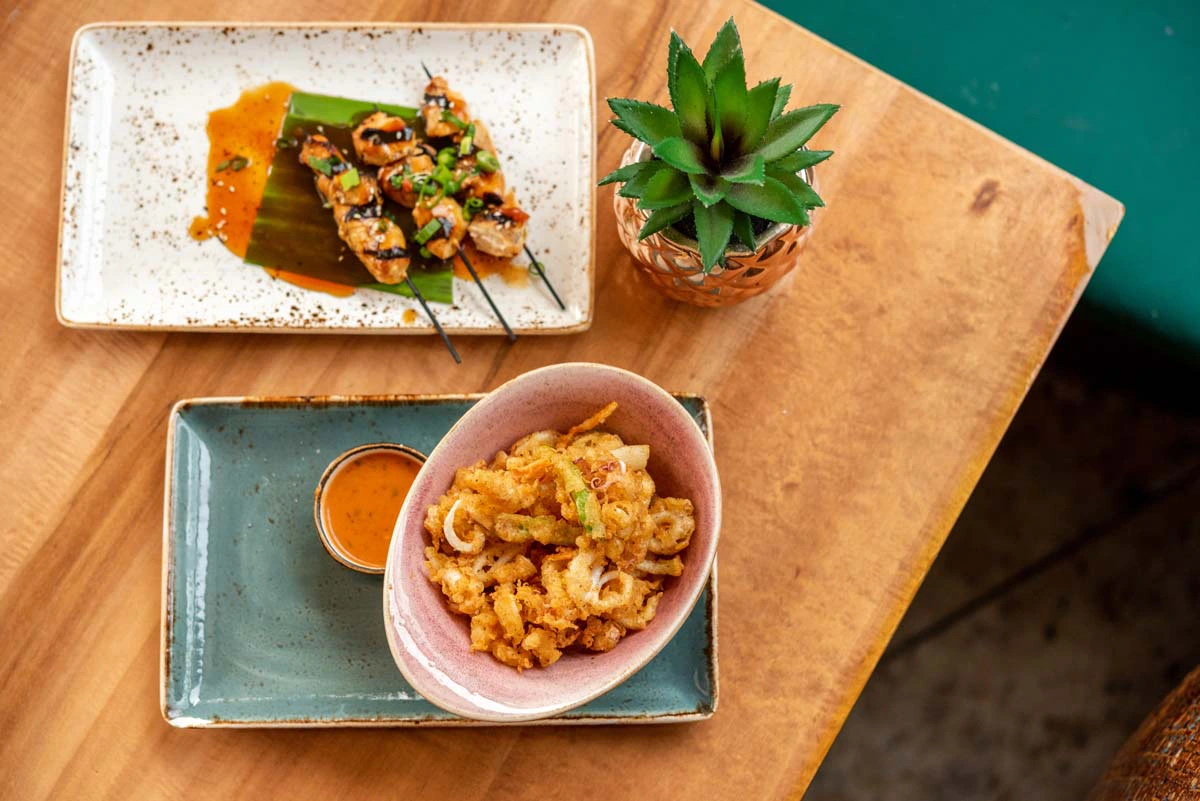 7 Days a Week 3pm – 6pm
Billy at the Beach is located in Newport Beach and offers scenic ocean views with Hawaiian Island cuisine. Happy Hour includes fabulous $8 cocktails like the Blue Hawaiian and Sunset Martini. This popular Orange County happy hour offers bites like teriyaki chicken skewers, tempura fried calamari with kimchi dipping sauce, bbq pulled pork sliders, and a massive sizzling grilled sausage platter. View our complete coverage of Billy's at the Beach happy hour with their full happy hour menu.
What do you think of our selection of the best Orange County happy hours? Do you have happy hours you think should be added? Leave a comment below and let us know what restaurants you think have the best happy hours in Orange County!